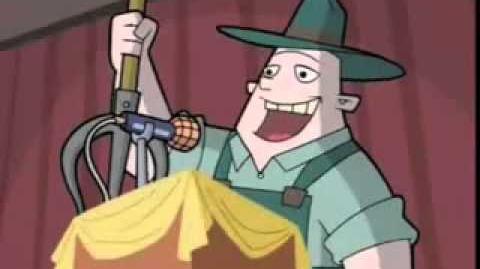 A list of pages for characters voiced by Marc Fabrizi, as part of this wiki's "Browse by voice actors" mini-sections.
He has YouTube and Vimeo pages where he uploads clips of some of his lines from shows he voiced acted in (including the "I got a Rocket!" TV series which this wiki covers), as well as commercials he did voiceovers for), as on his page on the EM Voices(his agency)'s website, it does mention some of his voice-acting talents being "Character" (for TV shows) and "Radio/TV Promo"(for commercials with audio).
His sample of lines from the show can be seen in his YouTube video on the left. Some of the episodes featured include Vices and Principles, Swollen Cranium and Space Camp (episode).
Characters he voiced
Edit
Key characters
Edit
Incidental characters
Edit
Trending pages
All items (3)